A tenant represents an organization in Azure Active Directory. you can create a new tenant for your organization. it helps you to manage a specific instance of Microsoft cloud services in your organization.
In this Blog you'll learn how to create a basic tenant. Follow the below steps to create a Tenant in Azure.
Steps to create Tenant in Azure AD
sign in to your organization's Azure Portal
Click on the Search Bar, search and select Azure Active Directory
Now click on Manage tenant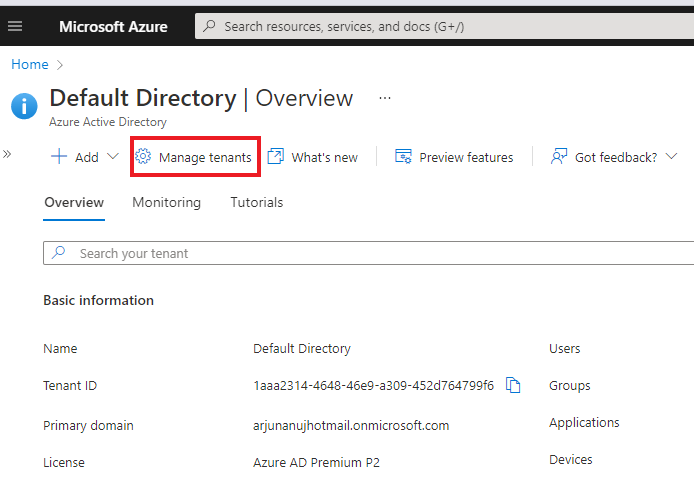 Now under Basic tab select the type of tenant that you want to create, either Azure Active Directory or Azure Active Directory (B2C). Then Click: Next Configuration
On the Configuration tab, enter the following information:

Type your Organization name in organization name box.
Type initial domain name in Initial domain name box.
Select the country/Region.
Then click Review + Create
Azure will validates the above details internally and will show a message "Validation passed" and then click Create

button at the bottom of the page